Cana & Banana
What grows together goes together!
2 oz Novo Fogo Colibri Cachaça
1 oz banana liqueur
2 dashes chocolate bitters
Stir all ingredients with ice and strain into a cocktail glass. Garnish with a lemon twist.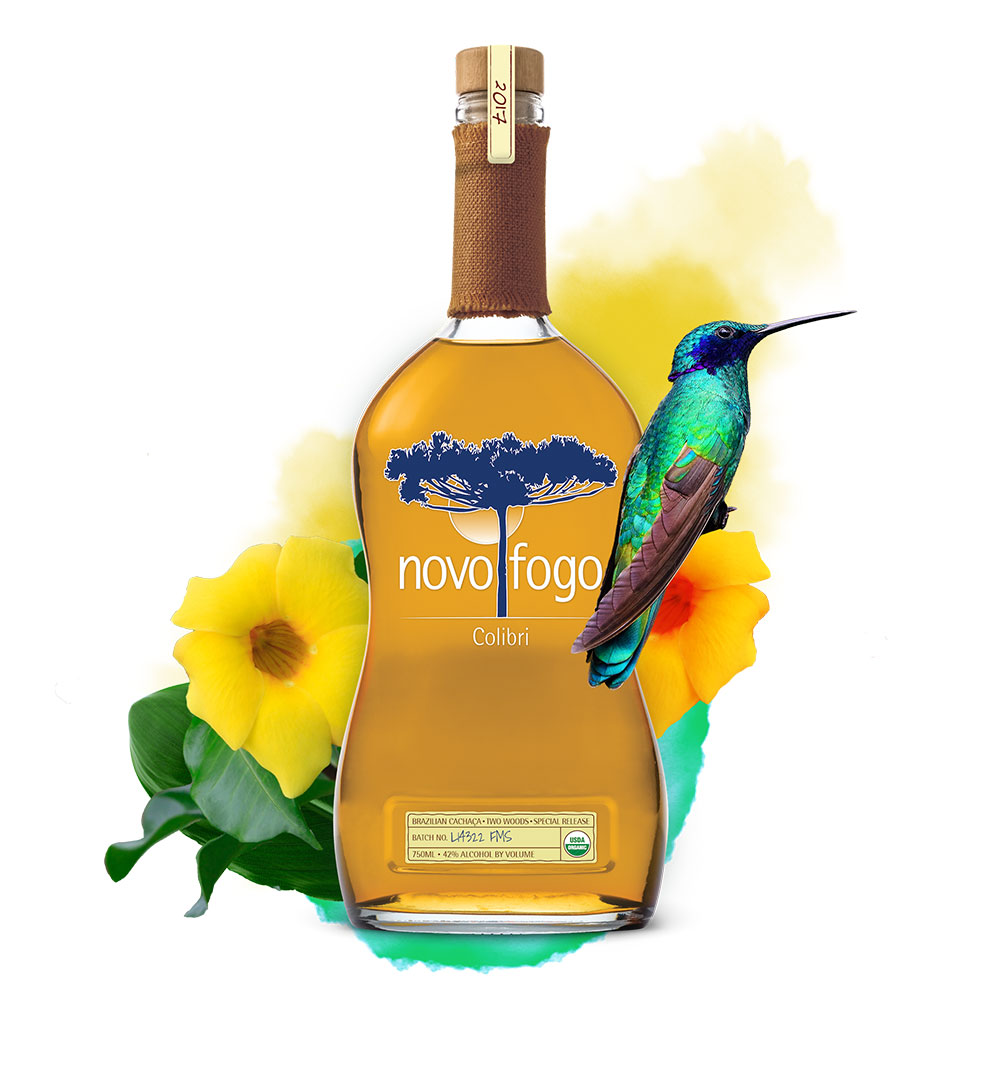 Colibri Cachaça
To mature the Colibri expression ("hummingbird" in Portuguese), we moved the cachaça back and forth over the years between repurposed oak barrels and amburana (Brazilian teak) barrels. The predominant spices of vanilla and toffee (from the oak) and cinnamon and chestnuts (from the teak) come together in a balanced expression that also includes tropical fruit such as banana and passionfruit but finishes playfully with notes of snickerdoodle.