Colibri Colada
A dairy-free version of Brazil's "Leite de Onça" (Jaguar's Milk) Batida is a tasty holiday sipper that can be enjoyed year-round.
1.5 oz Novo Fogo Colibri Cachaça
1 oz coconut cream
1 tbsp condensed coconut milk (or condensed milk)
0.5 oz maple syrup
freshly-grated nutmeg
Add all ingredients except for the nutmeg to a shaker and shake with ice. Strain over fresh ice in a rocks glass and grate fresh nutmeg on top.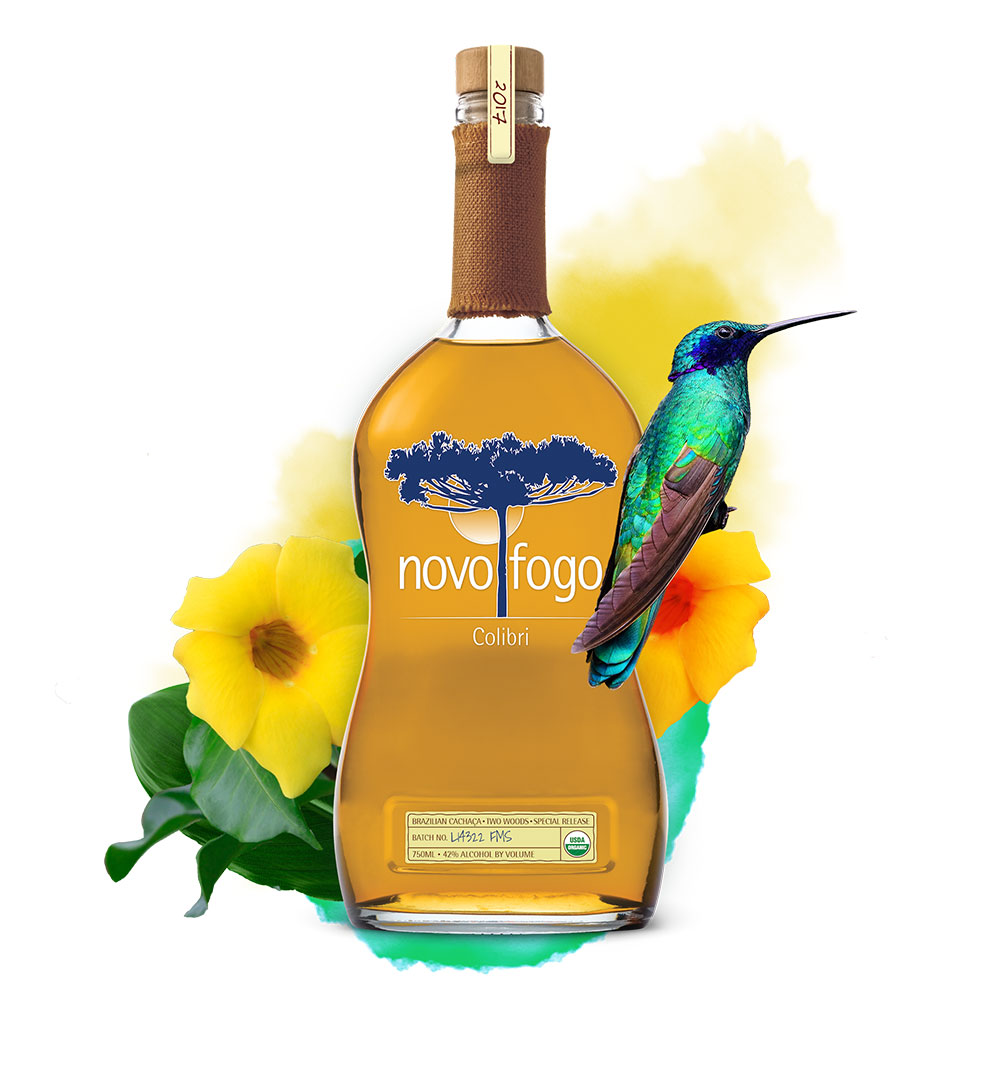 Colibri Cachaça
To mature the Colibri expression ("hummingbird" in Portuguese), we moved the cachaça back and forth over the years between repurposed oak barrels and amburana (Brazilian teak) barrels. The predominant spices of vanilla and toffee (from the oak) and cinnamon and chestnuts (from the teak) come together in a balanced expression that also includes tropical fruit such as banana and passionfruit but finishes playfully with notes of snickerdoodle.